Spice Bazaar is the best choice for Indian, Pakistani, Middle Eastern and Halal grocery in Durham, Chapel Hill and surrounding areas of North Carolina.
Spice Bazaar carries all the brands which are synonymous with quality South Asian and Middle Eastern foods. These range from rice, flour, beans and lentils, dairy products, snacks and desserts.
Spice Bazaar recently expanded to 2,400 square feet with walk-in freezers and coolers. We also carry Carribean, along with South Asian, Central Asian and Middle Eastern grocery products.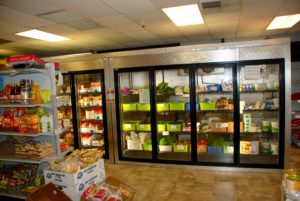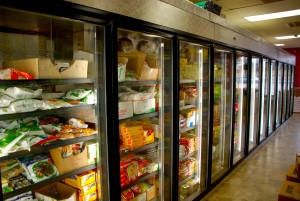 Spice Bazaar also offers recipes for making your own delicious South Asian meals, with an abundant supply of fresh produce, halal organic meat, sea-food, and spices required for these recipes.
A wide diversity of freshly prepared home cooked meals including vegetarian and non-vegetarian dishes are available to provide you an authentic taste of South Asia!
A large selection of teas, coffees and nutritional supplement drinks are available. Fresh masala tea and Madras coffee are also available. Grocery items from Central Asia, the Middle East and East Africa, including dates and rose water are also carried by Spice Bazaar. Customers will also find a large selection of Bollywood films.
Spice Bazaar is conveniently located near the major universities in Durham, Chapel Hill and the Research Triangle Park. Home delivery of groceries is offered to Duke University, UNC and residences within a 15-mile radius of Spice Bazaar. Spice Bazaar accepts VISA, Master Card, Discover and EBT SNAP benefits.
Spice Bazaar is proud to be family owned and operated grocery store. Check our blog and Youtube video below:
http://spicebazaar.blogspot.com/